A TRIP TO THE FISH MARKET
One of the best things about living in a beach community is FRESH SEAFOOD!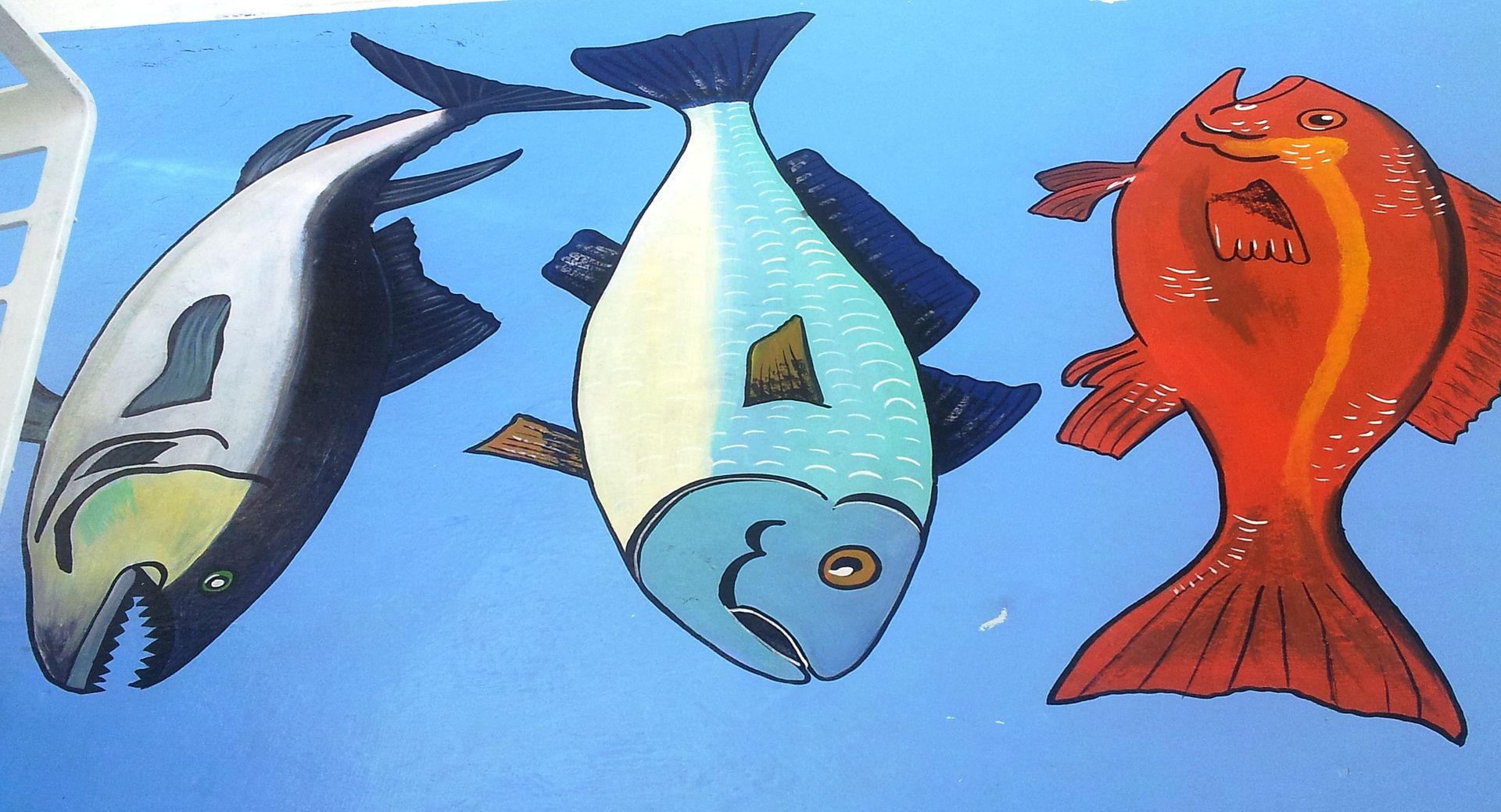 There are are many wonderful restaurants that serve seafood prepared in almost any style imaginable in Playa del Carmen, but if you want the fresh catch of the day to cook at home a great place to check out is El Pirata.
There is dining area if you aren't up to the task of preparing your own meal. The restaurant side or cockteleria is clean, always full of locals and serves traditional Mexican style seafood.
Among the delicious dishes served daily Ceviche, Whole Fried Fish and Cocktail- a delicious mix of fresh seafood, lemon juice and tomato sauce not at all like the traditional shrimp cocktail of the United States.
At the fish market window they sell incredibly fresh fish and local seafood at a fair price.
El Pirata is clean and the service staff is friendly, they even speak some English for those of you who know what you want, but aren't sure how to say it. See if you can convince them to pose for to pose for tourist photos like we did!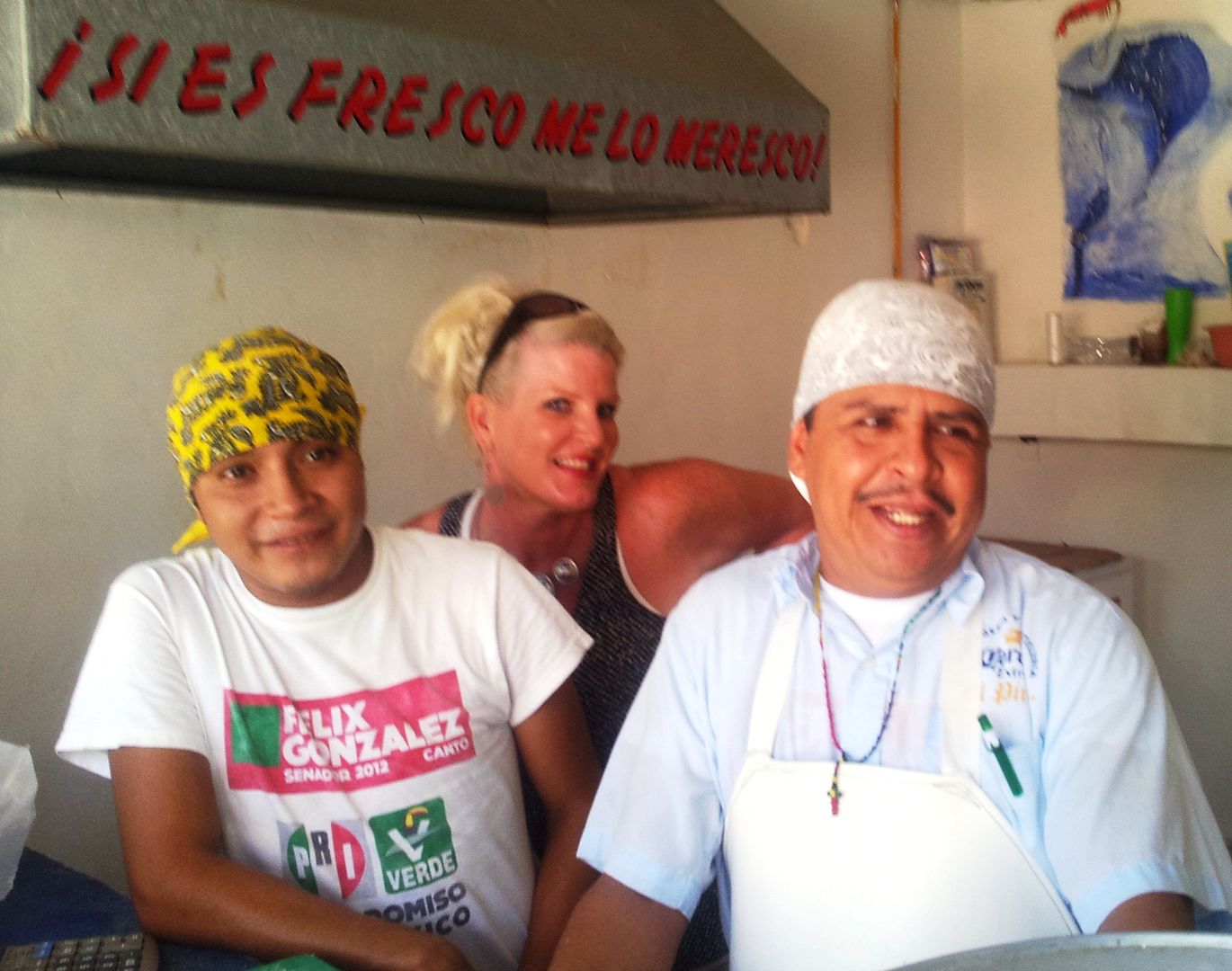 El Pirata is located at Calle 40 between 10th and 5th Avenida. They are open fisherman's hours, meaning day time only; be sure to get your fresh fish fix before the sun goes down!